Features & Benefits
Advanced VoIP system technology, versatile and easy to use, that applies to any installation.
Conference Bridge – Why waste money on outside conference call providers when you can manage your conference calls right from your own desk?
Voicemail to Email – A great way to save time and be more responsive to your clients. Your voicemails are delivered right to your email box as audio files so you can listen to them right away.
Internet Fax – A personal online faxing service where you can send and receive online faxes from any computer.
Remote Support – The PBX can be managed with a web interface locally or remotely. Portable Extensions can be answered anywhere with a VoIP phone, softphone, and standard phone or cordless. Calls from remote extensions to any internal extension are free.
Auto Attendant – A recording can be played to an inbound call that gives customers options. Extensions can be dialed. Options can send calls to local extensions, voicemail, conference numbers, queues, or external numbers like a cell phone. Think of this as the standard "Press 1 for Sales, 2 for Support …."
Follow-Me – Rings a desk phone for so many rings then tries another number when a call comes in.
Call Detail Records – Provides various reporting capabilities to see who called, when they called, call length, etc. These can be exported to .csv (Excel) file.
Call Forward – Incoming calls can be forwarded to another extension or to any phone number automatically.
Music On Hold – Can add .wav files, including music or even a business sales message. Optionally, this can be configured to use the sound card input line to stream a radio station to your music on hold.
Paging for phones that support it (Polycom, Linksys, SNOM, and others) – This automatically turns on the speakerphone when the special extension is dialed.
Phone Carrier
Edge Solutions offers its Clients a complete communications package. Our Experienced Consultants will identify your company's needs and goals, then recommend an appropriate solution, install the equipment and thoroughly train your team on the use of the new system. Through our Carrier relationships Edge Solutions will complete our recommendation with local telephone service, Internet access and long distance services. "The right solution at the right price" that's the difference; that's the edge…"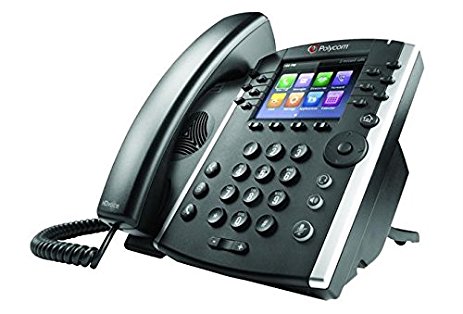 re·dun·dan·cy
A process through which additional or alternate instances of network devices, equipment and communication mediums are installed within network infrastructure. It is a method for ensuring network availability in case of a network device or path failure and unavailability.
Voice services are a vital component of how we interact with our clients and associates; if your legacy-premise based phone system malfunctions and your facility is unreachable (even for a short time) can you really measure the potential loss of revenue?
Introducing the solution; Edge voice services can provide a cost effective and reliable alternative when your on-site PBX fails.
Plans starting at $49.95 per month insure your company is always ready to make and take calls.
Featuring Cisco, Polycom, & Yealink I.P. Telephony equipment.
Contact us for a customized solution for your organization;
After all; it's about "keeping you connected"
Phone Packages
Starter Package
3 Polycom VVX-310 or Yealink T-29 I.P. Desk Sets.
5 Port POE or AC power adapters
Auto Attendant, 3 Way Calling, Voicemail, & more.
Hosted E-Fax
$109.99 + APPLICABLE TAXES PER MONTH
Intermediate Package
6 Polycom VVX-310 or Yealink T-29 I.P. Desk Sets.
8 Port POE or AC power adaptors
Auto Attendant, 3 Way Calling, Voicemail, & more.
Hosted E-Fax
$149.99 + APPLICABLE TAXES PER MONTH
Mid Package
12 Polycom VVX-310 or Yealink T-29 I.P. Desk Sets.
16 Port POE or AC power adaptors
Auto Attendant, 3 Way Calling, Voicemail, & more.
Hosted E-Fax
Polycom HD Conference Phone
$219.99 + APPLICABLE TAXES PER MONTH
Monthly price based on 36-month agreement and approved credit.
All packages include user training and user guides, in-depth programming session, and ongoing support.